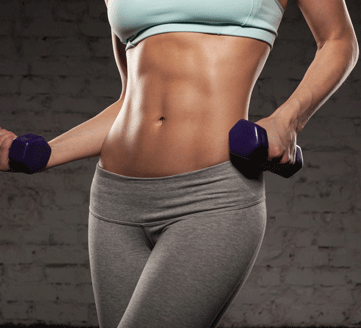 Lose weight and tone up with our Fat-burning fitness classes in Glasnevin
These new fitness classes have been especially designed to help those who want to lose weight and tone up at the same time. With this new Fat Burning, Toning class you will experience an overall workout which will give you quick results for strength and fat loss. All exercises are done individually. Routines include an effective combination of strength training, core work and a variety of low or moderate impact exercises.
The exercises are varied, easy to perform and suitable for beginners or intermediates. In the class the atmosphere is very friendly and jovial.
A fully qualified and experienced instructor will assist you and help you perform each exercise with proper form.
Benefits of a Fat Burning Fitness Class with All Fitness Dublin:
Strength Gain: A comprehensive workout routine targeting all muscle groups in the body and improving your upper and lower body strength including your core. Your toned muscles will help you burn fat quickly.
Improved Cardio: Introducing a couple of simple cardio exercises into your workout is good for your heart. These exercises can be low impact and are optional.  Alternating upper and lower body exercises with a series of low to moderate impact moves is also an excellent way to burn more calories. You can choose the low impact version for these exercises and work at your own pace.
Personal Attention: The instructor will coach you and assist you during each workout. The exercises can also be changed to suit your condition if you have a particular injury. Don't hesitate to discuss this in advance with the instructor.
Why choose a Fat Burning and Toning Class with All Fitness Dublin?
If your fitness goal is to tone up, improve your cardio and lose a few pounds along the way without the feeling of pushing your body to the limits then this class is ideal for you. The instructor's priority is to teach you proper form and help you get the best out of each workout. You will enjoy this very effective and complete workout that will make you a stronger, slimmer and healthier person.
To know more about the fat burning and toning class in Dublin don't hesitate to call us at All Fitness Dublin, the number is 086 37 33 615. You can also book a class or send us an email at info@allfitnessdublin.com.
Classes

Monday

18:30 - 19:30

Wednesday

18:30 - 19:30

More Classes in

September