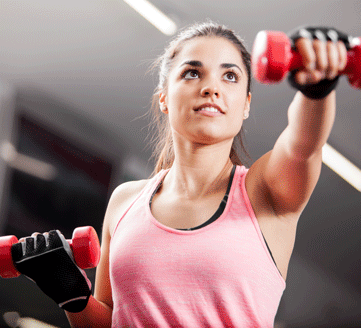 Get fit with Full Body Tone classes in Dublin
Today, it's a challenge to stay fit. Our personal and professional lives can simply take over and leave us with very little time for our fitness training. Finding a fitness class that gives you a full body workout which includes strength training, core work and flexibility is not always easy. This full body tone fitness class with All Fitness Dublin offers you everything that you need to maintain or improve your fitness level. It's a workout that will tone and shape your entire body.
The format of this class has been changed to help you achieve your goals faster. In this class the exercises are done individually to give you the opportunity to concentrate on your technique and stay focused.
The routine is changed regularly and includes standing exercises for the upper and lower body but also some floor based exercises targeting the abs, lower back, hips bum and thighs.
The friendly atmosphere and varied music will help you stay motivated.
Benefits of a Full Body Tone class with All Fitness Dublin?
Strength: Training with weights is an excellent way to keep your muscles and bones in shape and avoid osteoporosis later on in life. Building strong abs, hips, bum and thighs is a priority for most women.
Flexibility: A stretching routine at the end of each workout will help you keep your muscles strong and flexible. The stretches will allow you to unwind for a few minutes, leaving you feeling energised and relaxed at the same time.
Positive Mental Attitude: Our experienced instructor will ensure you perform the exercises correctly. This is crucial to help you gain maximum benefits from each workout. Feeling that you are progressing and seeing results is important to stay motivated. The encouragements you will also receive from new friends you have made along the way is a plus.
Why choose a Full Body Tone class with All Fitness Dublin?
If your goal is to tone up, get strong or stay fit then this class is ideal for you.
Here at All Fitness Dublin, we have helped many women achieve their fitness goals. We encourage you whether you are a beginner or not to incorporate fitness into your lifestyle. We teach you the correct techniques to exercise and offer you the most effective safe and fun workouts every week.
To know more about the full body tone class in Glasnevin/Finglas don't hesitate to call us. All Fitness Dublin phone number is 086 37 33 615. You can also book a class or send us an email at info@allfitnessdublin.com.