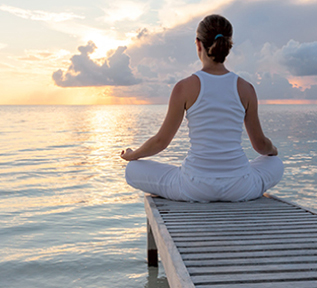 Enjoy Stretching, Breathing and Relaxation Dublin
Stress doesn't only affect us emotionally but it can also be the cause of many health problems such as heart disease, diabetes, obesity, depression, etc…This effective stretching, breathing and relaxation class has been designed by All Fitness Dublin to help improve your over all health. Our instructor will teach you very effective stress-relief techniques focused on relaxing your body and your mind.
Women and men of all ages and conditions are welcome to join this very simple and relaxing programme.
The benefits of a Stretching, Breathing and Relaxation class with All Fitness Dublin:
Physical benefits: This routine will help you get rid of stiffness by releasing muscle tension. It will also help increase your flexibility, improve your posture and circulation.
Mental benefits: In this class you will learn some useful breathing and relaxation techniques that will help release emotional stress. The instructor will guide you through various breathing and relaxation exercises. This class will give you more energy and a general feeling of well-being.
To know more about the Stretching, Breathing, and Relaxation classes in Glasnevin, Dublin don't hesitate to call us.  All Fitness Dublin phone number is 086 37 33 615. You can also book a class or send an email to info@allfitnessdublin.com.